Add a booster (or two) to your regimen for even more health benefits.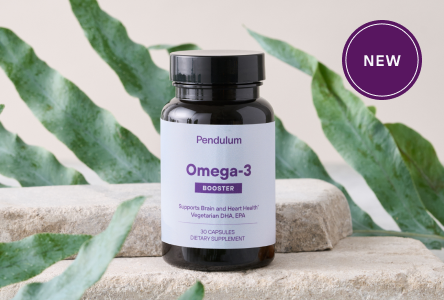 Promote brain & heart health
Vegetarian, sustainably-sourced algae
Omega-3 Booster membership
$45 $25
SAVE 22%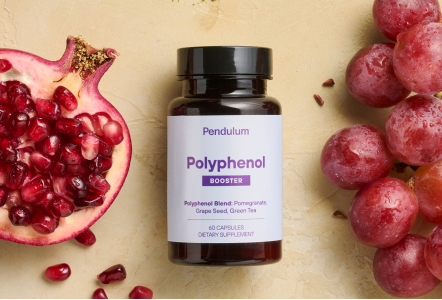 Boost probiotics with antioxidants
Pomegranate, grape seed, green tea extract
Polyphenol Booster membership
$45 $25
SAVE 22%
Free shipping & monthly savings
Access to Polyphenol Booster
Cancel or swap probiotics any time
It usually takes up to 90 days to see changes in your microbiome, which is why we recommend membership.





Glucose Control
LOWER GLUCOSE SPIKES AND A1C
Powerful, high-dose probiotic blend, Glucose Control is the only clinical-grade probiotic on the market for the management of type 2 diabetes.
Get more with membership.
It takes up to three months to see changes in your microbiome and to affect A1C levels.
Don't worry—we have a 90 day return policy for Glucose Control, so membership is the best choice.
Membership
Membership offers a 30-day supply (60 capsules), monthly delivery which can be stopped or cancel anytime, and free shipping in a recyclable refrigerated box.
Single Bottle
Single bottle offers a 30-day supply(60 capsules).
30-day supply
60 capsules
Monthly delivery
Stop or cancel anytime
Free Shipping
Recyclable refrigerated box
Post Prandial Glucose spike reduction
2
Glucose Control clinical efficacy
We conducted a double-blind, placebo-controlled nutrition study that demonstrated:
• Glucose Control's safety
• Glucose Control has a significant statistical and clinical impact on A1C and post-meal blood-glucose spikes
Clinical trial included participants taking metformin, compared to placebo. 1. Regarding the decreased A1C level, there was a reduction in mean A1C compared to placebo. 2. Regarding the Post Prandial Glucose Spike Reduction, the observed reduction in glucose AUC would be expected to increase the time spent within the healthy glucose range (TIR70-180) during continuous glucose monitoring.  Increases in TIR70-180 strongly correlate to both reductions in A1C and reduction in risk for complications in T2D patients (see details here).
Our strains deserve a spotlight
Introducing the powerful ingredients in our Glucose Control probiotic blend.

The gut-lining builder
A highly targeted strain that can only be found in Pendulum Glucose Control & Akkermansia products. People with Type 2 diabetes are shown to be deficient in Akkermansia, which can be
associated with healthy weight management
.

The other butyrate producer
This novel strain produces the short-chain fatty acid butyrate, which helps the body process sugar and nourish the lining of the gut.

Another butyrate producer
Have we mentioned the importance of butyrate? This is another strain known to produce the short-chain fatty acid butyrate, helping the body process sugar and nourish the lining of the gut.

The digestive health & butyrate producer
Naturally found in the human GI tract, this strain is named for its ability to produce high amounts of the short-chain fatty acid butyrate. It has been associated with digestion support and
immune health
.

The digestive health booster
This heavy-hitter breaks down a range of foods and produces the intermediate molecules that are used by the three butyrate-producing strains we have. It also helps maintain a healthy GI tract and alleviates digestive issues.

The power source for our strains
A soluble fiber that can travel to the lower gut and feed our strains. We want to enhance our strains' abilities to perform their targeted functions.
Frequently asked questions
Glucose Control is encased in a plant-based, acid-resistant, delayed release capsule so that the strains get through the stomach acid and to the gut microbiome where they can do their job.
The ingredients in Glucose Control are GRAS (Generally Recognized As Safe) for the general population.
Yes, you can take Glucose Control with other probiotics. 
While we have not clinically tested Glucose Control with other medication or supplements, there are no contraindications. We recommend seeking the advice of your healthcare provider for further recommendations.
Keep refrigerated. Perishable.
Glucose Control is good for up to 2 years from the manufacturing date when refrigerated and sealed. We are transitioning to putting "best by" dates on our Glucose Control bottles. If your bottle is printed with a best by date, that indicates that 2-year shelf life.
However, once you open your product, you should refrigerate the open product and use it within 2 months.
We're confident you will love Pendulum Glucose Control, so we want you to try it risk-free. If you don't see a decrease in your A1C level after 90 days of taking Glucose Control as recommended, contact us and we'll issue you a full refund (minus shipping & handling).
Why 90 days? 90 days is how long it takes to see a change in your A1C level due to the rate of red blood cell regeneration.
Due to the nature of our products, they cannot be reused in any way once they leave our facility. In order to avoid waste, we do not accept returns.
This policy is only available for orders within the USA.

Contact Us
We currently ship to the United States, US Territories, and Canada, (Canadian orders are limited to Akkermansia, Metabolic Daily, and Butyricum only, with a maximum quantity of 3 one-time purchase bottles per order).
While we don't ship to other countries, we're building a network of third-party partners who will offer our products in other countries. You can find a breakdown of product availability and international partners in our Help Center.
*The reviews, statements and opinions presented on this website are applicable to the individuals depicted and voluntarily provided. They are representative of customer experience but exact results and experience will be unique and individual to each customer.