Pendulum is committed to helping people transform their health through the power of the microbiome.
Bring innovation to your patients
Join our growing network of healthcare professionals that are bringing cutting-edge microbiome solutions to their patients. As a Pendulum Partner you will have access to continuing education, the opportunity to connect with other thought leaders, and exclusive product discounts.
Enter your email and our Healthcare Team will get back to you shortly.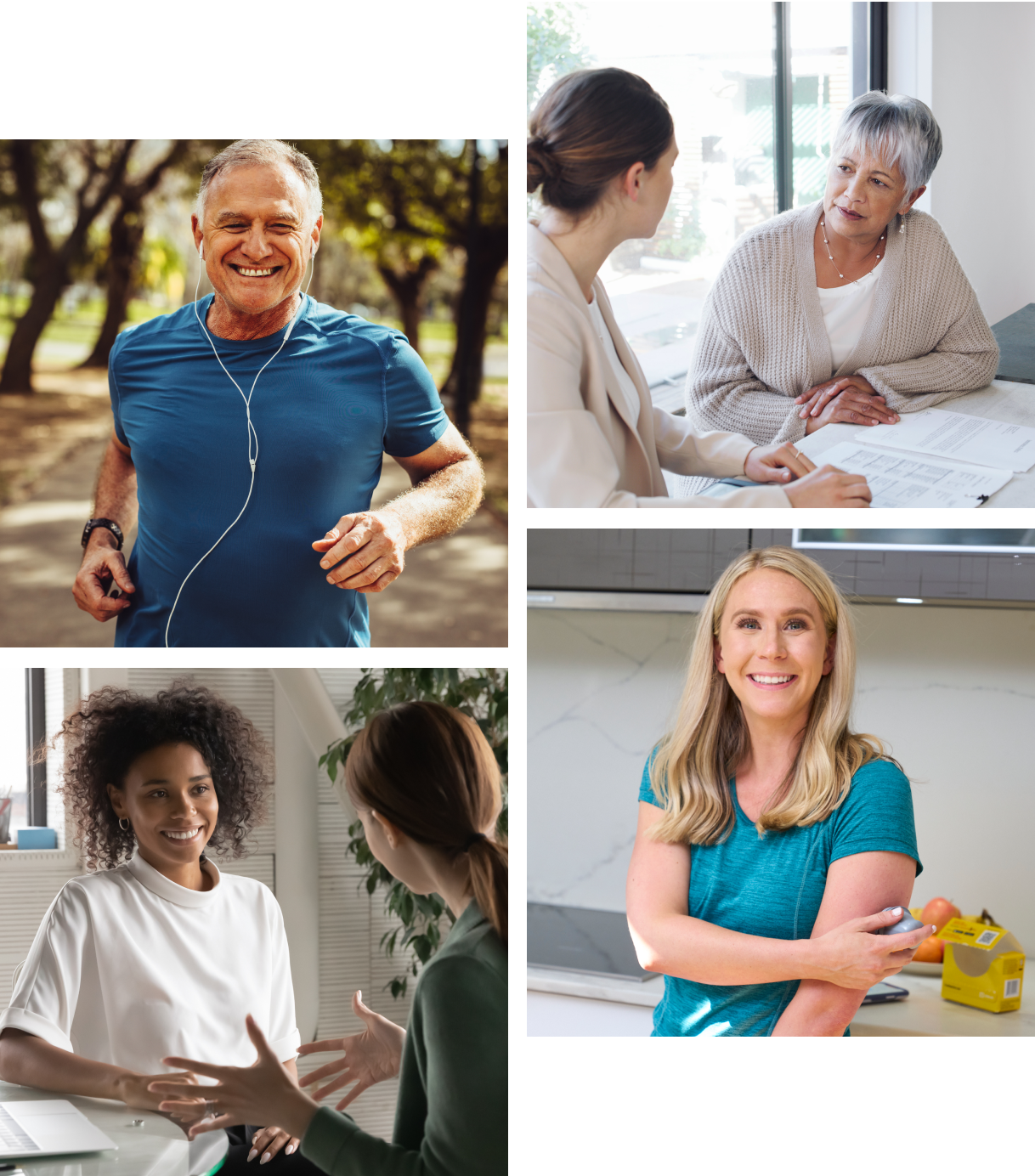 Ready to join? Top perks of being a Pendulum Partner.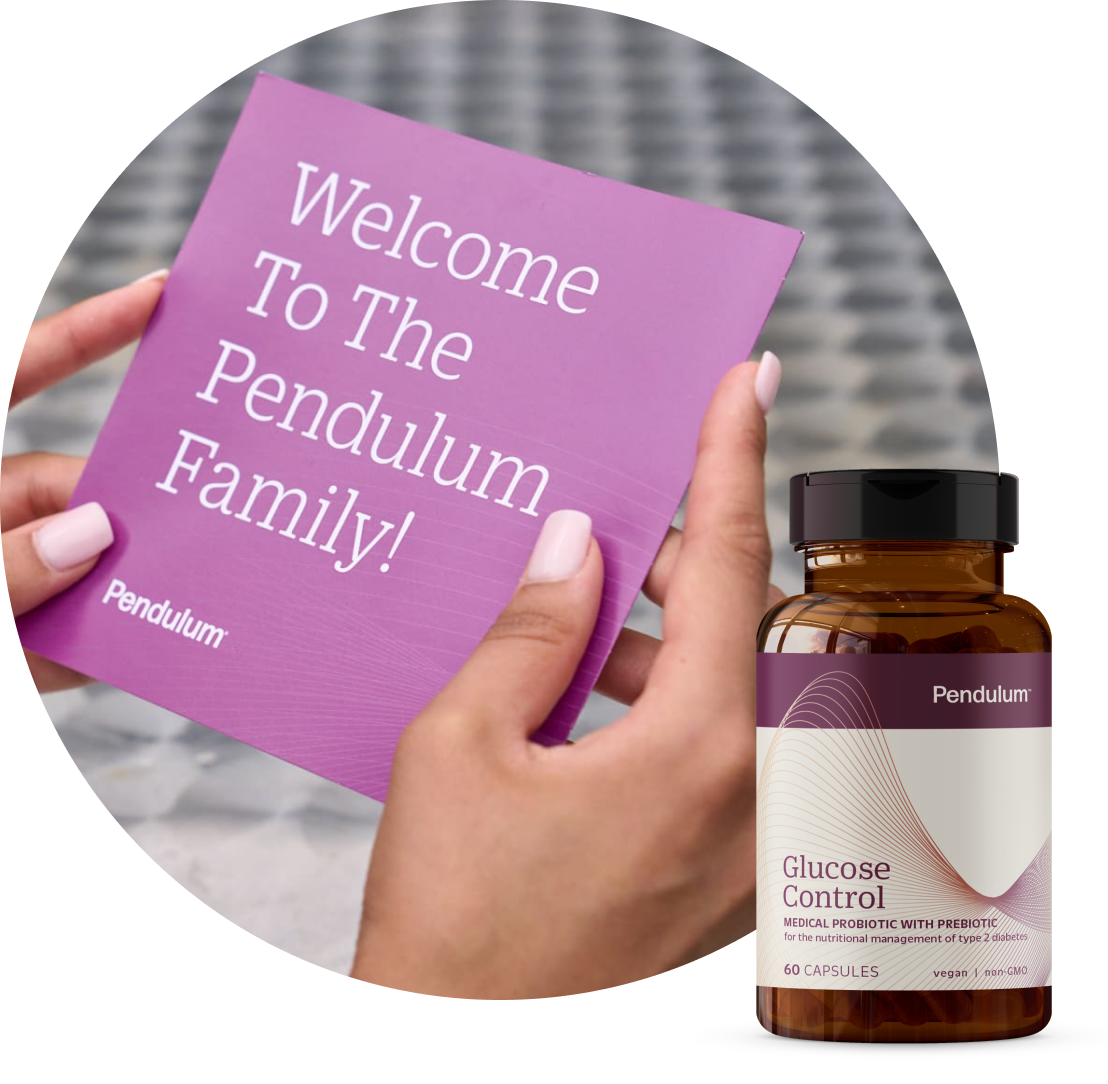 Receive affiliate income and special discounts


Reward yourself with affiliate income by helping your patients improve their gut health. Earn commissions whenever someone you refer makes a purchase.
Add value to your patients with special discounts.

Get free continuing education credits


Become a microbiome expert while earning free continuing education units for your profession.
Stay ahead by receiving access to the latest microbiome science.

Increase your exposure


Interact with other microbiome experts and expand your network across the nation.
Gain access to local thought-leader events
Reviews from our partners
Davida F. Kruger, MSN, APNBC, BCADM
"Pendulum [Glucose Control] is revolutionizing the way we approach the dietary management of type 2 diabetes through the microbiome."

Henry Ford Health System
John Buse, MD, Ph.D

"The microbiome is a tantalizing and exciting new frontier. Pendulum is taking a rigorous and methodical science-based approach to developing these microbiome solutions."

University of North Carolina's School of Medicine's Division of Endocrinology
Jay Pasricha, MBBS, MD

"I would describe Pendulum's approach as 'rational' probiotic discovery, based on prospectively matching microbial strains that can produce specific ligands known to modulate a known target for a particular [issue]."

John Hopkins Center for Neurogastroenterology

1 Free CEU
Speakers: Dr. Orville Kolterman and Kristin Neusel
Tune in to this episode to learn about the gut microbiome's impact on various chronic diseases and the impact of proper nutrition in shaping the gut microbiome, and subsequently overall health.
1 Free CEU
Pendulum's Microbiome 101 Webinar
Educational series to become the Pendulum Microbiome expert. Learn more on this emerging science and be the first to learn about this microbiome-targeted approach to the dietary management of Type 2 diabetes.
2 Free CEUS
November Thought Leadership

Learn more on the emerging research that links gut microbiome alterations with metabolic syndrome. Be the first to peek into this research and learn more about the tools to bring this into your practice.
2 Free CEUS

June Thought Leadership
Dr. Christopher E. Mason and Dr. Orville Kolterman


2 Free CEUS
VINE (Virtual Influencer Nutrition Events)
Dr. Noel Mueller and Dr. Orville Kolterman
1 CEU

This webinar, offered by the Diabetes Dietetic Practice Group of the Academy of Nutrition and Dietetics and sponsored by Pendulum Therapeutics, covers the expanding body of evidence linking pathophysiologic changes in the gut microbiome to Type 2 diabetes.


1 Free CEU
Dive into the latest research on gut microbiome alterations in relation to type 2 diabetes.
Melissa Joy Dobbins, MS, RDN, CDCES, with guest speakers Dr. Orville Kolterman and Kristin Neusel MS, RDN, CDCES
Frequently Asked Questions
What is a Pendulum Partner? 
A Pendulum Partner is beyond traditional brand ambassadors. We aim to have credentialed healthcare professionals that are passionate about Pendulum and microbiome health. They are interested in learning about a targeted microbiome approach and new, innovative methods to improve the health of their patients. Our Partners are thought leaders within their networks and are eager to share the word with their networks and clients.
How do I get wholesale pricing and affiliate income?
Submit your Pendulum Partners application and a member of our team will reach out to get you set up with wholesale pricing and/or affiliate income.