Add a booster (or two) to your regimen for even more health benefits.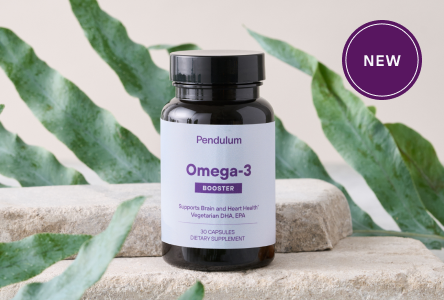 Promote brain & heart health
Vegetarian, sustainably-sourced algae
Omega-3 Booster membership
$45 $25
SAVE 22%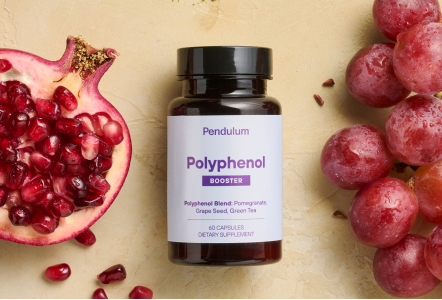 Boost probiotics with antioxidants
Pomegranate, grape seed, green tea extract
Polyphenol Booster membership
$45 $25
SAVE 22%
Free shipping & monthly savings
Access to Polyphenol Booster
Cancel or swap probiotics any time
It usually takes up to 90 days to see changes in your microbiome, which is why we recommend membership.






Metabolic Daily
IMPROVE METABOLISM
Metabolic Daily is a live multi-strain probiotic that naturally replenishes your gut microbiome to optimize your metabolism and support a healthy weight.
Pause or cancel membership any time
Free shipping on membership orders
Halle's pick
Or should we say, staff pick? Award-winning actor Halle Berry reached out to us after experiencing life-changing results taking our probiotics, which led to her role as our Chief Communications Officer.
---
Metabolic Daily is a probiotic that everyone can take to help maintain healthy blood sugar and curb sugar cravings.
HALLE BERRY
Award-winning actor, director & producer
The clinically researched & tested strains in Metabolic Daily
Improves Metabolism
Akkermansia muciniphila, Anaerobutyricum hallii, Clostridium beijerinckii, Clostridium butyricum, and Bifidobacterium infantis boost sugar metabolism
Strengthens
Gut Lining
Akkermansia muciniphila and Clostridium butyricum strengthens gut lining
Butyrate
Producer
Anaerobutyricum hallii, Clostridium beijerinckii, and Clostridium butyricum, are butyrate producers
Supports GLP-1 Production
Akkermansia muciniphila, Anaerobutyricum hallii, Clostridium beijerinckii, and Clostridium butyricum support GLP-1 production
Supports
Digestive Health
Akkermansia muciniphila, Clostridium butyricum, and bifidobacterium infantis support digestive health
Sold Only by Pendulum
Akkermansia muciniphila, Anaerobutyricum hallii, and Clostridium beijerinckii are only sold by pendulum
Supports GLP-1 Production
What is butyrate?
Butyrate is a short-chain fatty acid produced when bacteria in the gut break down dietary fiber. It's associated with a spectrum of health benefits including healthy blood sugar response, gut permeability, and immune function.
What is GLP-1?
GLP-1 is a hormone produced in the gut in response to food that triggers a host of downstream metabolic effects including reducing appetite, releasing insulin, and controlling blood sugar.
Frequently asked questions
Metabolic Daily is encased in a plant-based, acid-resistant, delayed release capsule, so that the strain gets through the stomach acid and to the gut microbiome where it can do its job.
The ingredients in Metabolic Daily are GRAS (Generally Recognized As Safe), and customers who take it for general metabolic health have reported a wide variety of benefits.
Yes, you're just getting a greater dose of Akkermansia muciniphila and Clostridium butyricum when you combine them with Metabolic Daily (which already contains Akkermansia muciniphila and Clostridium butyricum).
Store at room temperature. Refrigerate for optimal quality. Cold storage during transit is not necessary.
The shelf life of Metabolic Daily is 2 years from the manufacturing date printed on the bottle. 
However, we are transitioning to putting "best by" dates on our Metabolic Daily bottles. If your bottle is printed with a best by date, that indicates the shelf life.
We're confident you'll love Metabolic Daily, so we want you to try it risk-free. If you're not satisfied with Metabolic Daily within 30 days of your first order delivery, contact us and we'll issue you a full refund (minus shipping & handling).

Due to the nature of our products, they cannot be reused in any way once they leave our facility. In order to avoid waste, we do not accept returns.
This policy is only available for orders within the USA.

Contact Us
We currently ship to the United States, US Territories, and Canada, (Canadian orders are limited to Akkermansia, Metabolic Daily, and Butyricum only, with a maximum quantity of 3 one-time purchase bottles per order).
While we don't ship to other countries, we're building a network of third-party partners who will offer our products in other countries. You can find a breakdown of product availability and international partners in our Help Center.
*The reviews, statements and opinions presented on this website are applicable to the individuals depicted and voluntarily provided. They are representative of customer experience but exact results and experience will be unique and individual to each customer.